Klicka på en bild nedan för att ladda ner den högupplöst för tryck!
Mellan folkton och rymdmusik!
Du bjuds in till en tidlös musiksalong där nordisk folkmusik möter "space music".
Chapman Stick är ett modernt tolv-strängat instrument med en klang liknande harpa, klassisk gitarr och flygel. När svenska multiinstrumentalisten Per Boysen, i april 2011, första gången spelade Stick blev det ett omedelbart kärleksmöte. Från denna dag har Stick:en varit hans huvudinstrument.

Per Boysens instrumentala solokonserter innehåller unika tolkningar av klassisk musik, jazz, sekelgamla folklåtar och egna kompositioner. Allt framfört med närvaro i ögonblicket, improvisation och lekfullhet. Uttrycket fördjupas via det egna meta-instrumentet som spelas parallellt via fotkontroller, Musique Concrete utförd i realtid med digital teknik.

Per har uppträtt på världsberömda scener som North Sea Jazz Festival i Rotterdam och Présences Electronique i Paris samt turnerat i USA, Europa och Sydostasien.

Observera att konsertprogrammet kan anpassas med hänsyn till graden av igenkännbara låtar respektive nya spännande klangvärldar!
"Per Boysens liveloopade ambience-musik med lager på lager av sax- och flöjtslingor var en verklig upplevelse och det var tydligt att han använde elektroniken för att skapa ett personligt uttryck utan att vara slav under tekniken."
(Smålandsposten)
"En av festivalens höjdpunkter var svenska gitarristen, flöjtisten och saxofonisten Per Boysens Jon Hassell-liknande soundscapes."
(Guitar Player Magazine gällande Santa Cruz International Live Looping Festival)
"Det känns skönt när alla tonerna klingar så rent och musiken berättar en historia. Verkligt läkande, helande musik!"
(Entusiastisk lyssnare vid oannonserad guerilla-konsert i offentlig miljö)
.
2015: Filmmusik till svenska kortfilmen "Radionatt" av Göran Vucelic. Flöjt/elektronik-konserter i Californien's International Live Looping Festvial Y2K. Expansion inom produktionsmusik via avtal med ett dussin internationella online-bibliotek.
2014: Månadslång turné i ett dussin städer på USA:s västkust. Ytterligare framgångar med Stick-spelandet föranledde utgivandet av ett andra album baserat på detta instrument. Omtyckta kyrkokonserter i Sverige. Var med och skrev historia som toppartist vid Spaniens första festival för livelooping i Alicante.
2013: Fokus på Chapman Stick för solokonserter. Framgång med icke-annonserade konserter i offentlig miljö föranledde utgivning av CD-albumet "Stick Street". Berlin International Live Looping Festival, Blekinge Jazz & World Music.
2012: Duo-konsert i åttakanaligt surroundljud på Borusan konserthus i Istanbul. Se video här! Duo-konsert på världsberömda festivalen North Sea Jazz i Rotterdam. Solokonsert i London. Två album produktionsmusik i samarbete med AMG Scandinavia.
2011: Duo-konsert i åttakanaligt surroundljud på fetkreddiga festivalen Précenses Electronique i Paris.
2010: Editor's Choice i amerikanska Guitar Player Magazine för albumet Sub City 2064 i duo med Turkiske kompositören Erdem Helvacıoğlu
2009, 2010, 2011: Konserter i Sverige, USA, Tyskland, Frankrike och Italien. Undervisar på Blekinge Jazz & World Music Camp.
2009: Konserter i Sverige och Italien. Undervisar på Blekinge Jazz & World Music Camp.
2008: Handplockad af Dancing Bear för remix av kroatisk traditionell körsång (Klape) till ett samlingsalbum för internationella remixer. 2nd Swedish Live Looping Tour, nu även utstäckt till Finland och Norge. Konserter i England och Berlin. Release av albument Nanetora med Per Boysen & Costas Andreou.
2007: Internationell Live Looping Festival i Kalifornien. Digital utgivning av egna albument Civitas Urbanus.
2006: Y2K6 International Live Looping Festival. Per Boysen var Headlining Artist i denna festival på amerikanska västkusten. Turné till flera städer i Bay Area-området. Festival Internazionale di Andria – Catel dei Mondi i Italien. Ledde kvartetten Boysen Network med medmusiker från Grekland, Italien och Sverige i en "multimediainriktad improvisationsopera". Norberg Festival i Sverige "för experimentell elektronisk musik". Eget album "Oooh…"
2005: Art Of Leadership DVD-v (Noden 2005). Skapade musik i surroundformat för en DVD som förenar konstfilm av Samuel Poromaa med nydanande utbildningsprodukttänkande hos företaget Noden AB. Erste Looping Festival i Zürich, Featured Artist.
2004: Norberg Festival Mimerlaven, Sverige. Komposition produktion och utgivande av CD-albumet Organizational Culture Loops i samarbete med Noden AB.
2003: 1st Swedish Looping Tour. Per Boysen tog initiativ till denna unika turné, planerade och genomförde den tillsammans med inbjudna gästmusikerna gitarristen Matthias Grob från Brasilien/Schweiz (uppfinnare till Echoplex Digital Pro) och slagverkaren Rick Walker från USA. Turnén stöddes av Konstnärsnämnden och dokumenterades av Musikspegeln i svensk teve och The Music Room hos CNN.
UTMÄRKELSER:
Konstnärsnämndens stöd för internationellt musikaliskt samarbete i utlandet 2009.
Konstnärsnämndens stöd för internationellt musikaliskt samarbete inom Sverige 2008.
Amerikansk privat sponsring för USA-turné 2007.
Sponsring från amerikanska företaget Universal Audio för USA-turné 2006.
Konstnärsnämndens stöd för internationellt musikaliskt samarbete i utlandet 2005.
Konstnärsnämndens stöd för internationellt musikaliskt samarbete inom Sverige 2003.
Läromedelsförfattarstipendium 2001 (för boken "Musik som levebröd", UR förlag.)









__________________________________
Utgivningar
Förr betraktade jag liveuppträdandet som "den äkta konstformen" och inspelningar som ett substitut. Men jag faktiskt ändrat åsikt och perspektiv: Idag betraktar jag inspelningar som "tidsmaskiner destinerade framtiden" snarare än "dammiga baksmällor från förr". Skapandet av inspelad musik kan bli en annan konstart än att uppträda live och jag har kommit att uppskatta båda dessa uttrycksmöjligheter.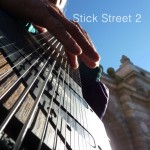 Stick Street 2 (BMMI8, 2016)
När mitt tidigare album Stick Street sålde slut på alla CD-kopior bestämde jag mig för att inte pressa upp fler skivor utan istället spela in ett nytt album enligt samma koncept; att helt enkelt framföra låtarna rakt av i direktinspelning. Nästan alla som köper mina skivor gör det hand-till-hand på gatunivå, när jag spelar oannonserade offentliga utomhuskonserter. Därför tycker jag det känns ärligt att erbjuda en skiva som faktiskt låter och känns som den äkta upplevelsen.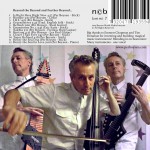 Beyond the Beyond and Further Beyond… (BMMI7, 2014).
Temat för detta instrumentala album är elektriska stränginstrument. Den tolvsträngade Stickgitarren SG-12 står ofta i centrum och får bära fram ledmotiven. I vissa stycken flankerad av en orkestrering där jag också spelar el-cello, bandlös harpgitarr, Steel Guitar och vanlig el-gitarr.
Det förekommer också sparsamma arrangemang med handtrummor, trumset och stråkorkester i så kallad "modern filmisk ljudbild".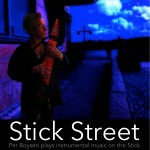 Stick Street (BMMI5, 2013). Instrumental musik spelad på Chapman Stick. Impulsen till att göra det här albumet fick jag då jag spelade gatumusik i Stockholm City med min Stickgitarr; hela dagarna fick jag frågan om "ifall musiken går att köpa på CD?" Jag spelade in albumet både för att möta denna efterfrågan och för att fånga den unika situationen i gatumusik; att spela utan skyddsnät, att tillåta musiken gå sin egen väg och framför allt att hålla spänningen vid liv genom att berätta en historia i musik. Kraven på en gatumusikant är tuffare jämfört med att spela på en scen inför publik med uttalade förväntningar. På gatan får du direkt "tummen ner" om du tappar och spelar dåligt – och tvärtom; när du spelar inspirerat samlas en folkskara på några sekunder.
Music for film, video and games
I do a lot of post production media music these days. The idea is to provide a convenient music solution to media producers, instantly accessible at a fixed price. My work in this field is offered for sync licensing through my partner AMG Scandinavia. All productions are fully media compatible, recorded and mastered at 48000 Hz sampling frequency. I focus on composing along my own esthetics rather than churning out "music that sounds like film music" and I strongly believe that since this evocative music has the power to make me experience stories and pictures it will vice versa turn out very useful for those who actually work with stories and pictures.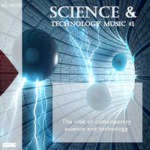 Science & Technology Music #1 (2012 AMG). Duration: 76 minutes. The vibe of contemporary science and technology. Technically a fully media compatible production recorded and mastered at 48000 Hz sampling frequency. Targeting media producers in film, video or games, this is a genuine B2B production music release. Sync license is available through AMG Scandinavia.. Here is a link directly to this album's listening/download page. The full work is also mirrored for streamed listening on SoundCloud as well as on BandCamp.
.
.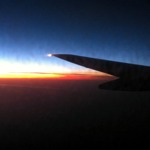 Djakarta Robot Zombie (2012 BMMI).
Cinematic instrumental music composed and produced over long period of time. Music designed to add production values to a media production, as a story-telling component. This music is available for purchase but also for media sync licensing via Rumblefish/CD Baby.
.
.
.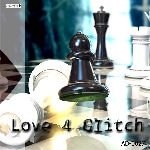 Love 4 Glitch (2011 AMG). Duration: 53 minutes. Genre-defying instrumental music based on the genuine sound design and musical vision of Swedish multi-instrumentalist Per Boysen. Combining a solid musicianship with electronic techniques spanning mainstream techno as well as avant-garde. Technically a fully media compatible production recorded and mastered at 48000 Hz sampling frequency. Targeting media producers in film, video or games, this is a genuine B2B production music release. Sync license is available through AMG Scandinavia.. Here is a link directly to this album's listening/download page. The full work is also mirrored for streamed listening on SoundCloud.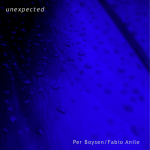 Unexpected (2010 BMMI). This album is a live recording of a musical duo improvisation session that took place in Rome on June 5 2009, parallel to the First Italian Live Looping Festival. Fabio Anile plays the Piano and the Synthesizer and Per Boysen plays the Alto Flute and the EWI (Electric Wind Instrument). Both musicians do also play interactive electronics simultaneously, particularly utilizing the technique known as Live Looping. iTunes link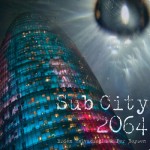 Sub City 2064 (2010 BMMI). This instrumental album was produced as a long distance collaboration between Turkey and Sweden in the cinematic vibe of a chilly sci-fi horror soundtrack. Recorded in Istanbul and Stockholm by Erdem Helvacıoğlu & Per Boysen. Mixed by Per Boysen. Audio mastering by Pieter Snapper at Babajim Instanbul Mastering. Photo and album cover by Danne Eriksson. Sub City 2064 has received quite some good reviews worldwide. iTunes link
Klape Remixed (2008 BMMI licensed to Dancing Bear Records). Klape is a traditional Croatian type of choir singing. For this CD compilation Croatian label Dancing Bear Records commissioned twelve different remix artists and assigned them one vocal piece each to mash up. Mine was a vocal sextet delivered as six mono files and this made it possible for me to work a little extra on the vocals then you usually get a chance to when remixing choir music mash-up wise. Tags: Dub, IDM, Jungle, Ambient, Breakbeat, Downtempo, Experimental. iTunes link
Nanetora (2008 BMMI). This album is the first fruit of a long distance collaboration between Per Boysen (Sweden) and Costas Andreou (Greece). Defying the physical distance, the duo's music has its space and time delimited by human interaction in a dynamic musical meeting. Filters become notes and notes become filters, as two brushes drip colors over a 3D canvas. Soma.fm is one among many stations that features Nanetora on playlist. iTunes link

Civitas Urbanus (2007 BMMI). 2007 is an important year. For the first time in human history more people are living in cities, compared to living in other areas on the planet's surface. I let this amazing fact inspire me during the difficult task of cutting down one year of musical exploration to less than one hour. As Oooh… this album also combines a dadaistic attitude in experimenting with the power of pop. The music of this album is available for sync licensing via Rumblefish/CD Baby. iTunes link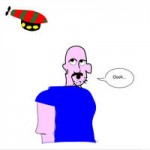 Oooh (2006 BMMI). This album's sub title Abstract Experimental Yet Catchy does well catch the music and concept. Thirteen solo pieces for tenor sax, alto traverse flute or the electric guitar and guttural voice noise. Interactive electronics played by feet while the physical instrument is played by hand and mouth. Voilà – instant free form electronic Da-Da! The music of this album is available for sync licensing via Rumblefish/CD Baby. iTunes link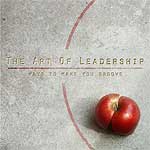 Art Of Leadership (2006, BMMI licensed to Noden Recordings). This second collaborations with British speaker David Cowley is produced as an art movie DVD with movies by Swedish multi media video artist Samuel Poromaa. The DVD relies on original music by Per Boysen in the 5.1 five channel surround format all through. Purchase this product at the Noden Webshop. An expanded version is offered as part of the management education event licensing program by Noden, "Reflective Learning".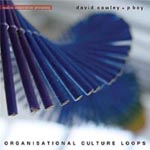 Organisational Culture Loops (2004 BMMI licensed to Noden Recordings). Collaboration with British speaker David Cowley. Commissoned by Noden, acting as the curator. Crossover electronica with live-looping of sax and guitar, animated spoken word. Cowley's voice was first recorded before I composed and recorded the music.  iTunes link
.
.
.

Happy Ocean (2003 BMMI). 62 minutes of live looping improvisations using electric guitar, tenor saxophone and two loop based real-time samplers, a Gibson Echoplex Digital Pro and an Electrixpro Repeater. All instrumental electronica except for one track that is featuring Eva Almér on improvised vocals.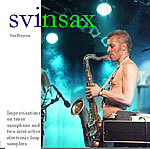 Svinsax (2002 BMMI). Live looping with tenor saxophone and the EDP/Repeater rig. Recorded directly to stereo DAT.
.
.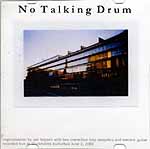 No Talking Drum (2002 BMMI). 42 minutes live looping concert recorded at Kulturhuset, Stockholm, directly to stereo DAT. Instrument used: Stratocaster electric guitar and two looping devices.
.
.
.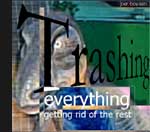 Trashing Everything Getting Rid of The Rest (2000 BMMI). Summing up some electro acoustic works. Software instruments used together with physical instruments.
.
.
.

Pluck Per Boysen (1998 BMMI) Sampling CD for producers that want to fly some axe into their brew. Although a B2B product this CD got some good reviews and the logistics soon became too much for me to handle as an independent player. Therefore I decided to license out both CD manufacturing and distribution to the American label SoundEngine.com.
Artway Soundtrack (2000 BMMI). 16 minutes full version. Originially a quadraphonic surround production this art film soundtrack music finally was remixed for ordinary stereo playback. At the exibition of visual artist Florian Kynman's work the audience stepped into a huge box of four movie screens to watch the road movie in 360 degrees while enjoying the soundtrack in four channel surround audio.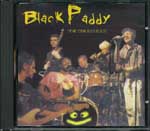 Black Paddy (1998 BMMI). Documentation of a party band clashing african beats into keltic melodies.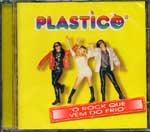 The Plastico Album (1996 MNW). Signed by Telegram, refined by Warner and released by MNW in Europe, south east Asia and South America. Also partnering with Edel Records for German and US territories.
.
.
Communicate (1996 Edel Records) Edel (German Licensee), single. Eskimos & Egypt mix. Headquake Hazy Cloud mix.
Communicate (1996 MNW). Vinyl, dance mixes by Eskimos & Egypt.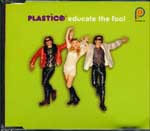 Educate The Fool (1995 MNW). CD single.
.
.
.

Communicate (1994 Telegram Records/Time Warner) single. Mixed in London by Ian Richardson and Nick Coler that used to work with the KLF.
.
.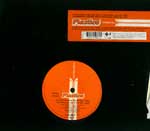 Communicate (1994 Time Warner). Vinyl print inlcuding club mixes by Jj at SweMix.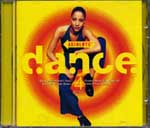 Absolute Dance (1994 EVA Records) album sampler. One Plastico track submitted: "Communicate".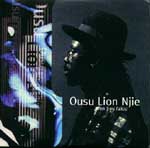 Maryama, Ousu Lion Njie (1994 SLASK Records) single. Producer team Modern Tribe Music was Per Boysen and Eric Forsmark. Guest appearance by DeDe Lopez. Musicians from the bands of Mory Kante, Fela, Salif Keita, Jazz Warriors and others. Stefan Bergman on bass. An album was also produced. Master tapes lost. Pirate copied albums keep selling well in Africa, we hear… Ousu unfortunatley checked out from the planet a while back. A beloved friend and a great artist!
Peter LeMarc (1987 MNW) album. Sold gold and gave the artist his big break. Re-released on CD and samplers. I was involved as studio musician and tour musician, playing the guitar.
.
.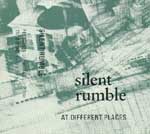 Silent Rumble (1986 BMMI) Cassette tape release. Experimental duo music by Tapio Remes and Per Boysen. Live looping on cheap digital delays with a hold pedal function. Harsh yet beautiful noise that would be filed as "gothic", "industrial" or "dark ambient" if released today. See, the eighties wasn't just about tasteless fashion and stupid haircuts ;-)
Hopkok (1975 PMF) vinyl album sampler. Five bands launching this together. A true indie quest.