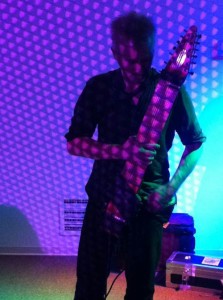 I oktober 2014 turnerade jag på amerikanska västkusten, runt ett dussin konserter och festivaler från Seattle ner till Los Angeles. Nedan klipper jag in den kortfattade presentationen av programmet på engelska:
Below are the dates and venues of my October 2014 US west coast tour. This project would not be possible without the great help from Rick Walker, Gene Perry, the Free Hands Academy, Peterson Entertainment and the Swedish Arts Grants Committee. Thank you!
Oct 10, Seattle, WA: North West Loop Fest
The Royal Room,
5000 Rainier Ave.
6pm – 10pm.
Oct 11, Portland, OR: North West Loop Fest
The Analog Cafe & Theatre,
720 SE Hawthorne Blvd.
Oct 12, Ashland, OR: North West Loop Fest
Club 66,
1951 Ashland St.
+1 541-450-2656.
For more information on the above mentioned festivals, please go to
http://www.noahpeterson.com/nw_loopfest/
—————————————————————-
Oct 15-20, Santa Cruz, San Jose, San Francisco:
YK2 International Live Looping Festival.


Founder Rick Walker says:
Now in it's 14th year, the Y2K14 International Live Looping Festivals have expanded to 21 cities in 11 countries worldwide. It is a very creative and eclectic festival that celebrates the musicians who love to create and manipulate loops, live, in front of an audience. There is no style or genre associated with the movement, just the love augmenting musical performance with digital and analogue looping techniques.The main festival is in Santa Cruz, California for 3 days in the the 3rd weekend of October every year. This years' festival will be from October 15th – 20th in San Jose, San Francisco and Santa Cruz/Watsonville
To read more about this festival, please go to
http://y2kloopfest.com/
—————————————————————-
Oct 22, Long Beach, CA: SoCal Loop Fest
diPiazza's,
5202 E Pacific Coast Hwy.
For more information on SoCal Loop Fest please go to
http://www.noahpeterson.com/socal_loopfest/
—————————————————————-
Oct 24, Los Angeles: Per Fest
Guitar Merchant
http://www.guitarmerchant.com/
7503 Topanga Canyon Boulevard
Canoga Park
California 91303
818-884-5905
7pm – 11pm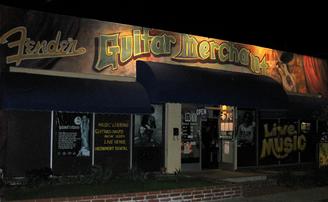 A bunch of Stick players will play solo pieces in a round-robin manner.
Do not expect one single dull moment!!! :-)
A Stick Night initiated by Gene Perry of the Free Hands Academy.

On stage:
Emmett Chapman, Kevin Keith, Don Schiff, Gary Jiblian, Michael Johnstone, String Planet (featuring Larry Tuttle and Novi Novog), Mike Kollowitz, Gene Perry, Per Boysen.